C M Taylor Biography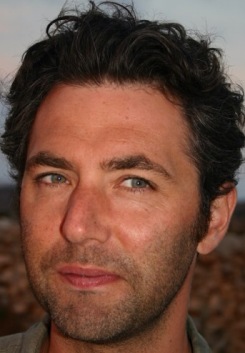 Growing up a sporty working-class lad in Yorkshire, Craig somehow took a first in Social Anthropology from Cambridge University. After spells working for the Tibetan Government-in-exile in India, Carlton Television in London, and as a freelancer in Brussels, Craig settled in Oxford.
Currently an Associate Lecturer at the Oxford International Centre for Publishing Studies, and an editor of fiction for both publishers and private clients, Craig has lectured widely on the underlying structures of narrative, and on digital literature.
Under the pen name C M Taylor, Craig is the author of Premiership Psycho (Corsair 2011) and Group of Death (Corsair 2012), two-thirds of a satirical trilogy about contemporary celebrity culture described as 'Brilliant' by The Sun, and 'Horribly entertaining' by The Mirror.
Writers Retreat, the thriller movie Craig co-wrote, was premiered at the Sitges International Film Festival, and he has various projects in screen development.
A keen experimenter, Craig has undertaken a unique collaboration in digital literature with the British Library, and crowd-funded a sci-fi puzzle app with the publishers Unbound.
A runner and canoeist, interested in human evolution and new forms of art, Craig hangs out with his wife and two daughters as much as he is able.
How I Found the Agency
I came to the agency via David Haviland. We met when I was teaching at the Writers' Workshop Festival of Writing in 2015, and I marked him down as one of the good guys. With a finished book, and crossing paths with David again in 2017 - knowing he was building a fiction list - I asked him to have a peek. His comparison of my novel with the work of Mike Leigh had me reaching for the pen.