Black brain, white brain
The last decade has seen a revival of a very old and long-discredited idea: that intelligence is influenced by racial origin. The prime culprits have been evolutionary psychologists – for example, Steven Pinker claiming that Ashkenazi Jews were innately smarter than anyone else and Richard Lynn claiming that Bushmen and Pygmies were the least intelligent humans on earth. But others with sounder scientific credentials have joined the party, including the Nobel Prize winner James Watson who believes that black people are intrinsically less intelligent than whites, and the Chicago geneticist Bruce Lahn who claimed that a recent gene variant made people from Europe, America and Asia smarter than those from parts of Africa.
Black brain, white brain challenges these ideas, arguing that they are based on a mistaken view that IQ measures crystalized intelligence, and on misconceptions about the evolution of the human intelligence. The book, which draws from recent discoveries in palaeontology, archaeology and biological anthropology, argues that race is useful as no more than a short-hand descriptive term, and that the genetic differences between people from all over the world are miniscule compared with other species.
Book Author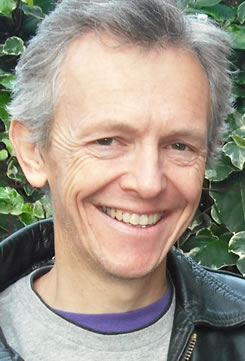 Gavin Evans was born in London but grew up mainly in Cape Town. After a year studying in Texas, he returned to South Africa to become intensely involved in the anti-apartheid struggle in various capacities. Along the way he studied economic history and law before completing a PhD in political studies. He worked as a journalist for several South African newspapers and as a foreign correspondent for a Rome-based news agency.He returned to London with his wife and first daughter in 1993, initially working as a freelance journalist (for The Guardian, Esquire, Men's Health and several othe...
more about Gavin Evans...
Book Reviews
Sorry, no book reviews are available.