Kate Fulford Biography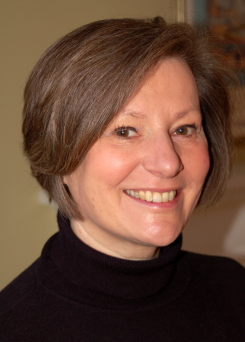 Kate has had a varied career that has encompassed working in sales and marketing in the software industry, for brand and marketing agencies, several years as a freelance copywriter, and some time as a foster carer. She gained her first degree from the University of Warwick in the late eighties, but an interest in psychology led her to return to study many years later, when she obtained a Masters Degree from Goldsmiths, University of London. She did this with the idea that it might lead her in a new direction, which it did, just not in the way she had envisaged.
At the back of her mind had always been the idea that she wanted to write fiction and so, having given up work to study and therefore having learned to get by on a lot less money, the time seemed right to turn what had only ever been a hobby into a full time endeavour. She has a distinctive authorial voice that refuses to take anything too seriously, not because she doesn't think life is a serious matter but because she believes that it is almost always better when leavened with humour.
How I Found the Agency
As a new writer it was very important to me to find an agency that is genuinely focused on nurturing new authors, something Andrew Lownie Ltd is clearly very keen to do. I was also impressed by its focus on the business of selling books. As someone who has spent much of my life in the business world I know that having someone on side who is business savvy is invaluable. Finally it seems that it is the Goldilocks of agencies, not so small as to carry no weight, and not so big that authors risk being subsumed in the machine.